In the event of an emergency, dial 911.
Laurens Police Department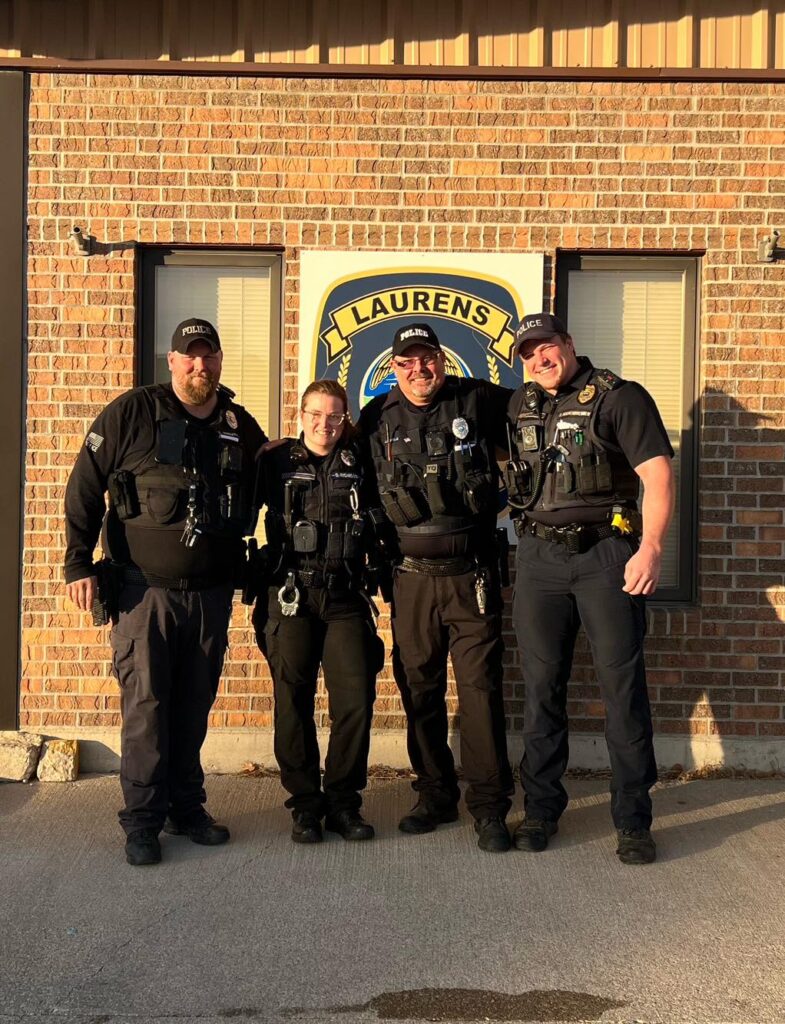 107 Highway 10 West
Laurens, Iowa 50554
Phone: 712-841-4414
Chief of Police: Ben Aschenbrenner
Officer: Sam Richison
Reserve Officer: Monty Potter
Reserve Officer: Courtney Hoover
---
Laurens Volunteer Fire Department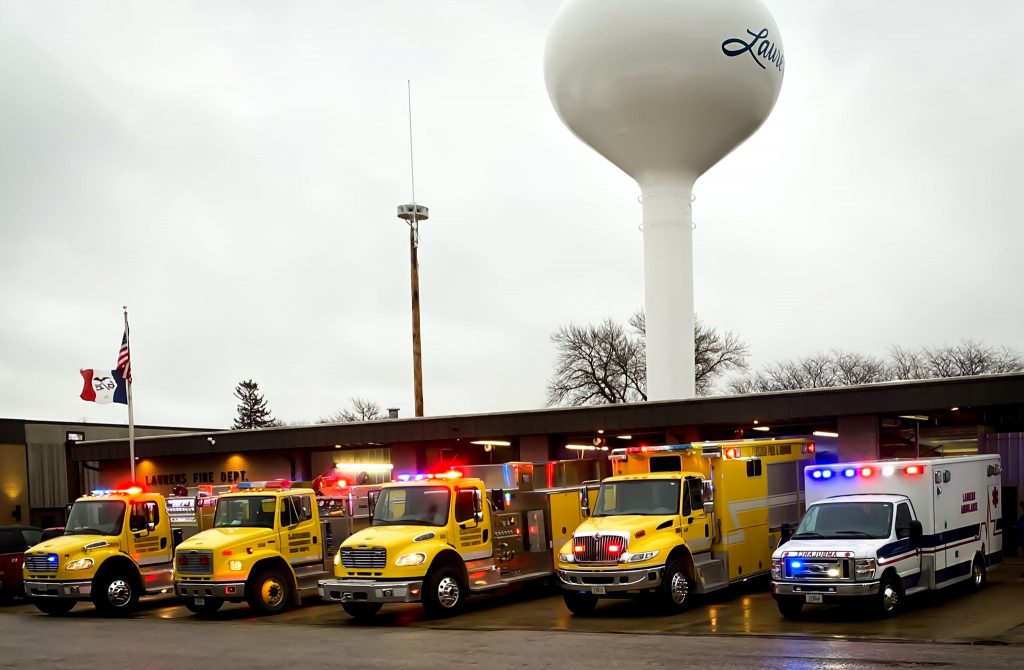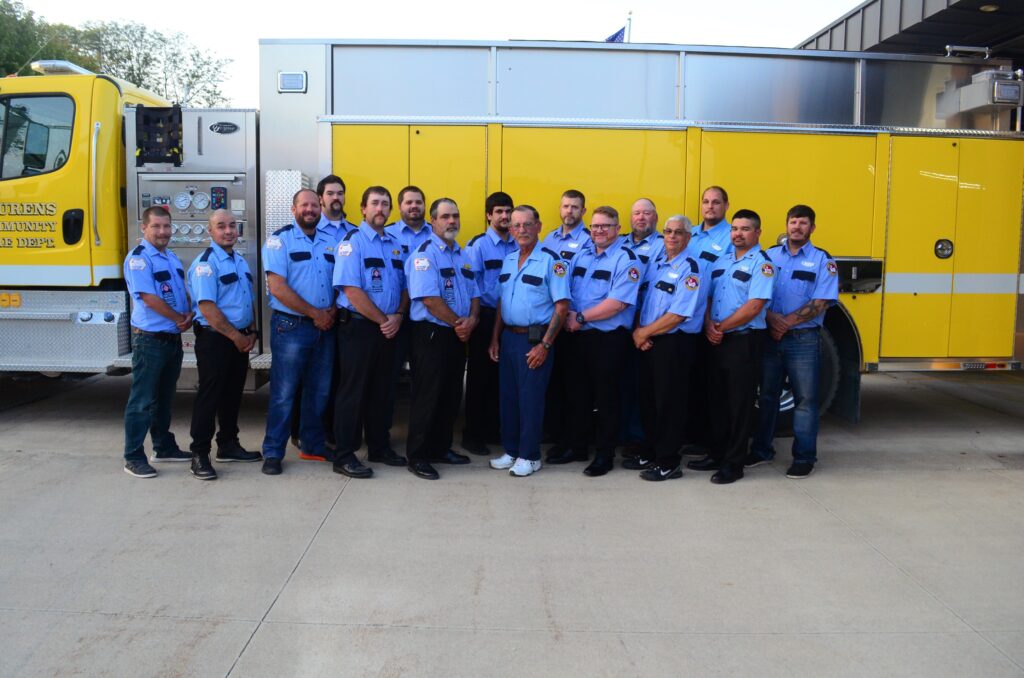 The Laurens Fire Department has held an average of 21 volunteer firefighters for over 100 years. We are committed to providing the highest quality of Fire/Rescue protection for the citizens in and around Laurens, Iowa.
Fire Chief: Jake Graff
Assistant Fire Chief: Denny Leuer
---
Laurens Ambulance Service
The Laurens Ambulance Service is a satellite service of Pocahontas Community Hospital.
---
Pocahontas County Sheriff's Office
99 Court Square, Suite 9
Pocahontas, IA 50574
Phone: 712-335-3308
Fax: 712-335-4300