In the event of an emergency, dial 911.
Laurens Police Department
107 Highway 10 West
Laurens, Iowa 50554
Phone: 712-841-4414
Chief of Police: Tom Shaw
Officer: Bret Brandt
Officer: Mason McGrauth
Reserve Officer: Monty Potter
Reserve Officer: Mike Hertz
---
Laurens Volunteer Fire Department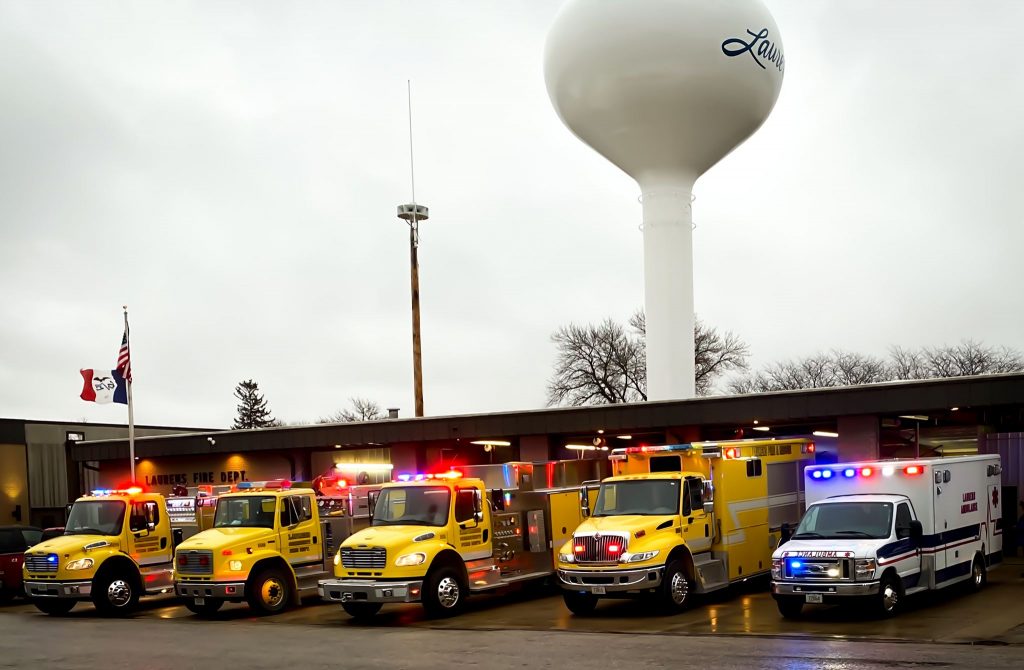 The Laurens Fire Department has held an average of 21 volunteer firefighters for over 100 years. We are committed to providing the highest quality of Fire/Rescue protection for the citizens in and around Laurens, Iowa.
Fire Chief: Pat Murray
---
Laurens Ambulance Service
The Laurens Ambulance Service is a city owned EMT-I Ambulance service that covers over 117 square miles in NW Pocahontas, NE Buena Vista, SE Clay and SW Palo Alto Counties. If you would like more information, or how to become a valued member of this service, please contact City Hall at 712-841-4526.
260 N 3rd Street
Laurens, Iowa
Ambulance Director: Garthlene Bell
---
Pocahontas County Sheriff's Office
99 Court Square, Suite 9
Pocahontas, IA 50574
Phone: 712-335-3308
Fax: 712-335-4300